A Closer Look! The Difference In Lanyard Styles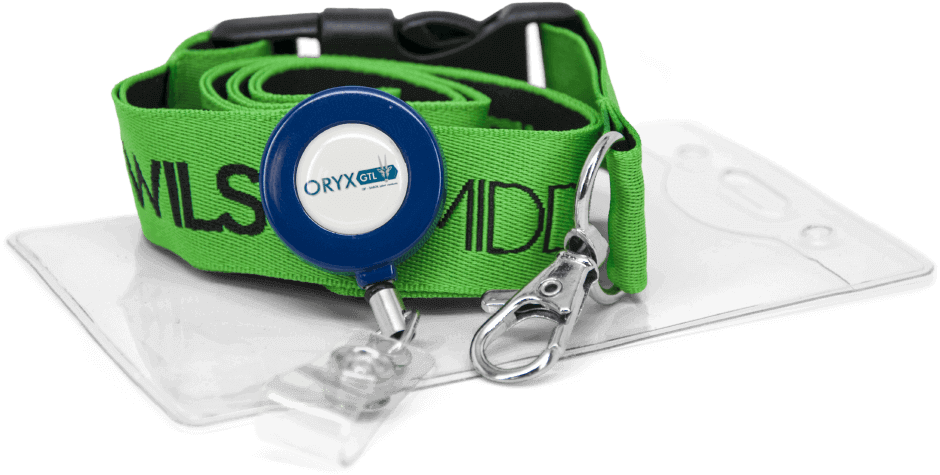 Creating a custom lanyard for your business, brand, or organization isn't difficult. But finding the right lanyard style for your particular needs isn't as easy as you would imagine. Sure, you can put your company's name on any lanyard and hand them out as promotional items, but why not offer something of quality that really says something about your brand? At WholesaleLanyards.com, we have created custom lanyards for a variety of companies and for several reasons. Did you know that there are several different lanyard styles to choose from? Today we examine the different types of lanyards and provide you with a detailed look at each one that we offer.
First up, one of our most popular styles, the polyester lanyard. These are not only comfy and stylish, but they are also sensibly priced. Lanyards can become itchy around the neck with certain materials. Polyester is easy on the skin and remarkably comfortable. Polyester lanyards can be customized to include text and logos and are an ideal choice for everyday use. No wonder they are our most common option; they are the best category lanyard.
If you want an elegant appearance, woven lanyards are an excellent selection. Custom woven lanyards feature your text or logo incorporated into the lanyard with thread. They are best for simple logos and text, and they are available in 5/8", 3/4", and 1" widths. While not as comfortable as some other custom lanyards, they are optimal for marketing and promotional purposes. Be careful; elaborate fonts and detailed designs do not work well on woven lanyards. However, they are customizable to your liking!
When you want to make a bold statement, full-color lanyards are the way to go. These high-quality sublimation lanyards are tough and very eye-catching. Full-color lanyards feature vivid colors and striking artwork that will never fade or wear away. The dye sublimation process imprints your artwork into the polyester lanyard material, which means your image will last as long as the fabric. These custom lanyards are fitting for trade shows, conventions, concerts, and more. Best of all, you will not find them at a lower price!
If you are working within a tight budget, don't worry, we've got you covered. Our tubular lanyards are our most cost-effective lanyards. Yes, they can still be customized just as easily as our other styles, and they will look fantastic. Custom tubular lanyards are convenient and easy to order, and they will keep you within your budget. These affordable lanyards not only look great but offer outstanding durability as well. Tubular lanyards are quite comfortable, and the tube-stitched nylon will last a long time. How could you go wrong?
Last but not least is our nylon lanyards. These are a perfect option for those looking for a high-quality finish. Nylon lanyards are made with top-quality nylon to ensure shine and dependability. Nylon lanyards are easy to wear and durable and come standard with a one-color lanyard, a one-color silkscreen, and your choice of free attachment.
At WholesaleLanyards.com, we know lanyards, and we understand the benefits they offer any business. We offer a full range of accessories and options such as badge holders, badge reels, cords, logo clips, and more. Not only do we provide high-quality products, but we also offer unbeatable pricing and the best customer service on the market. Creating custom lanyards for your business has never been easier. Get a free quote on your lanyards or email us. We'd be happy to help!