Minimalist Alternatives to Traditional Lanyards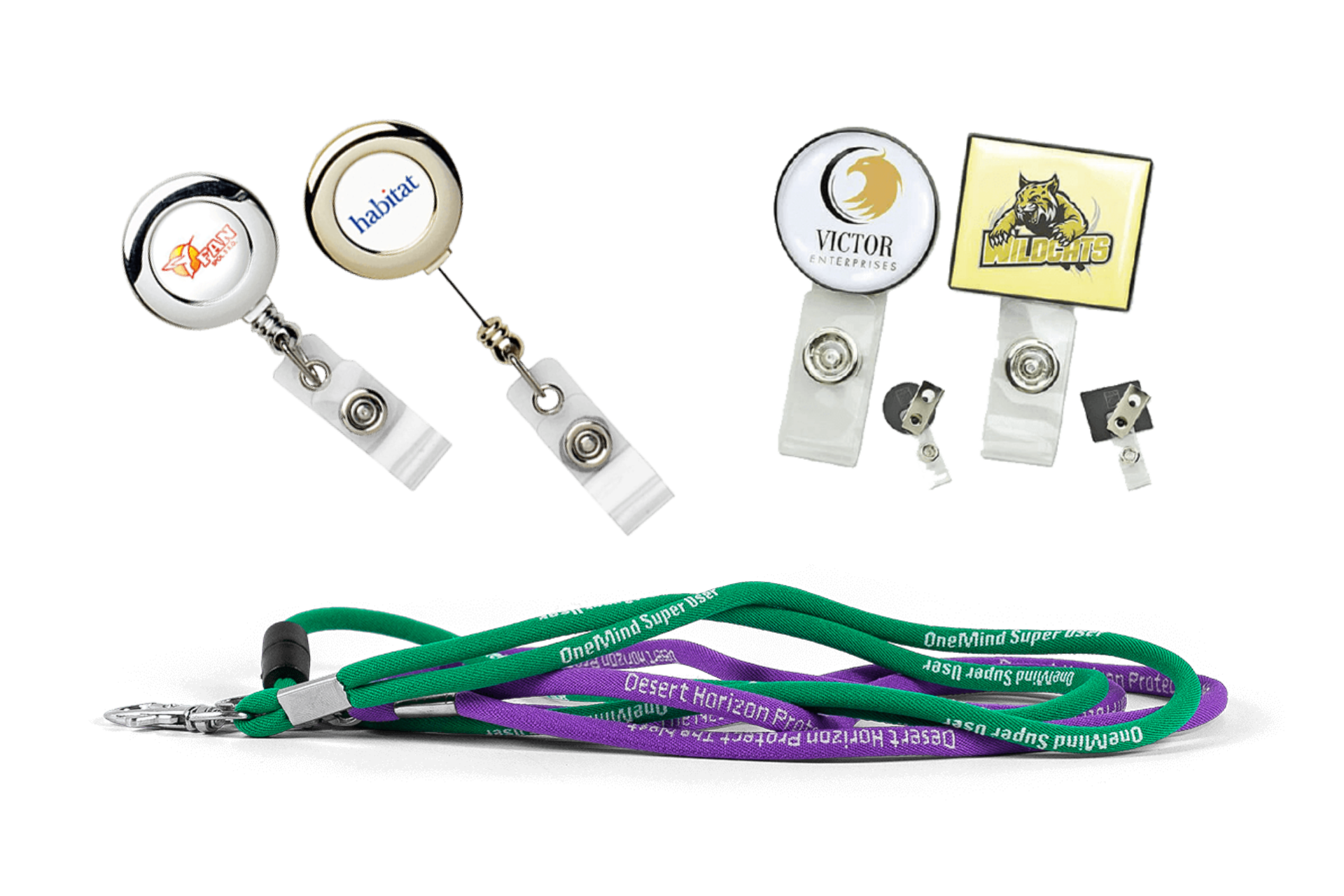 Lanyards are the perfect way to showcase your brand and provide convenience and security to staff, students, and visitors. Our traditional nylon, polyester, and woven lanyards vary in size from ⅝ to 1 inch in width and are produced in full detail with bright colors to draw eyes to your brand and logo. These lanyards are both fun and functional, and allow employees or students to carry items such as keys and an I.D. badge.
However, thick, bright lanyards may not be appropriate or desired at all places of business. You may be looking for the convenience and functionality of a lanyard, but with a more minimalist appeal. Luckily, WholesaleLanyards.com offers a few alternatives to traditional lanyards that will suit your style or workplace attire:
Cord Lanyards
If you still want the exact functionality of a lanyard but with a little more minimalism, try a cord lanyard! Woven cord lanyards are the newest style that we offer and function just like traditional lanyards, but cord lanyards are much more slim and subtle at 5mm thick.
The great news is that you can still customize cord lanyards! These lanyards come in a wide range of colors and attachment options, and you can have your company's name or website printed along the length of them.
Badge Reels
If your employees or students don't need their I.D. badge, key cards, or keys around their neck but do need them within reach, badge reels could be the solution you're looking for! We offer quality retractable badge reels that can affixed to clothing and customized with your organization's logo.
Badge reels aren't just a fashion choice - they could be a safety measure. In manufacturing facilities, garages, health care settings, and other areas, lanyards can pose a risk of getting caught in machinery or pulled by patients or detainees. Badge reels with their retractable quality offer a safe way to carry needed items while reducing such risks.
Badge Clips
If you simply need to hold or display your I.D. badge without the flexibility of lanyards or badge reels, try badge clips! With LogoClips™ badge holders, you don't need to trade the branding opportunity for the simplicity of badge clips - you get both!
LogoClips™ badge holders will secure your I.D. badge to your clothing while promoting your brand at the same time. These clips can be customized in size and shape, and can display your company's logo in full quality and bright colors. This is a great way to promote your brand with minimalist style and maximum functionality!
Get a free quote on minimalist lanyard alternatives for your organization today!